Trust our efficacious and affordable solution to hydrate rough, cracked and dry heels and feet.
I have been using Flexitol Heel Balm for the past two years, it is the best
product I have ever used. My heels no longer cracked and get sore. Thank you for
creating such a wonderful product.
Penny Patterson, Texas
I recommend your product to a lot of people, as I am a Foot care Nurse.
I have even asked our Wal-mart in Wallaceburg to please keep your product stocked.
Jackie Jeffs, Ontario
I came across your heel balm and tried and I'm blown away.
So I just wanted to share my positive review that this product made a difference for me.
Amna farooq, Alberta
I am amazed at how fast this works. I have tried several other
products in addition to using a foot file to soften my heels which had become
hard and dry. This is the only product that has truly worked. I have noticed
a HUGE difference in my heels just after 2 days.
Wendy Beeson, California
I have used the foot cream for many years! It started with a crack in
my heel that I could not heal. I tried everything and nothing worked. When
I tried Flexitol I was amazed it healed my foot so fast. I have used the foot cream
every day and will always use this cream!
MaryAnn Gott, Michigan
It's like nothing I've ever tried before! Absorbs quickly and it's not greasy
Gary Hauser, Louisiana
This is by far the best product I have found on the market. I would love to promote/sell
your product. It's seriously unreal and more people need this in their life.
Lindsay Supple, Rhode Island
I tried so many different brands , nothing works until I tried Heel Balm.
I will definitely recommend this to other people.
PheL, New Jersey
Omg. I love this heel balm. I purchased it because of a coupon I
received in the Sunday paper. I noticed a difference immediately. I use it
daily to keep my heels soft. I definitely would recommend this product.
Stephanie F Storms, New York
View our entire range
Relieve, soothe and care for your skin with our specially formulated skincare ranges. Designed to address a wide variety of skin concerns from dryness to sensitive skin.
As featured in
The Flexitol brand and products have been featured in a wide variety of media and publications including those featured here. Follow the link to our in the media page where you can read a collection of media articles covering a variety of products from our extensive range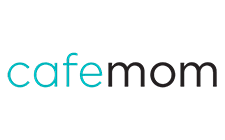 Discover us in the media