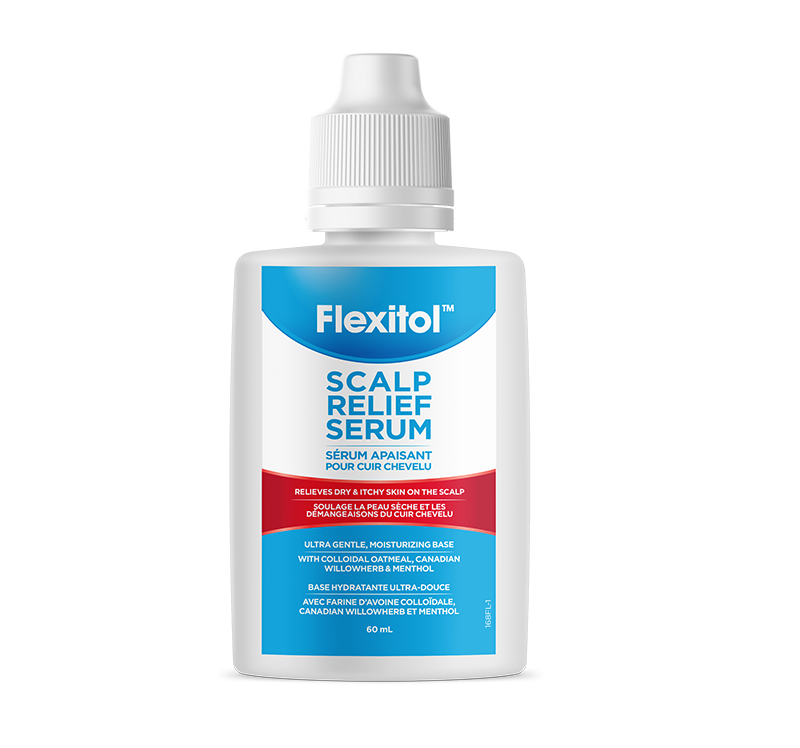 Flexitol Scalp Relief Serum relieves dry & itchy skin on the scalp*
Always read the label and follow the directions of use.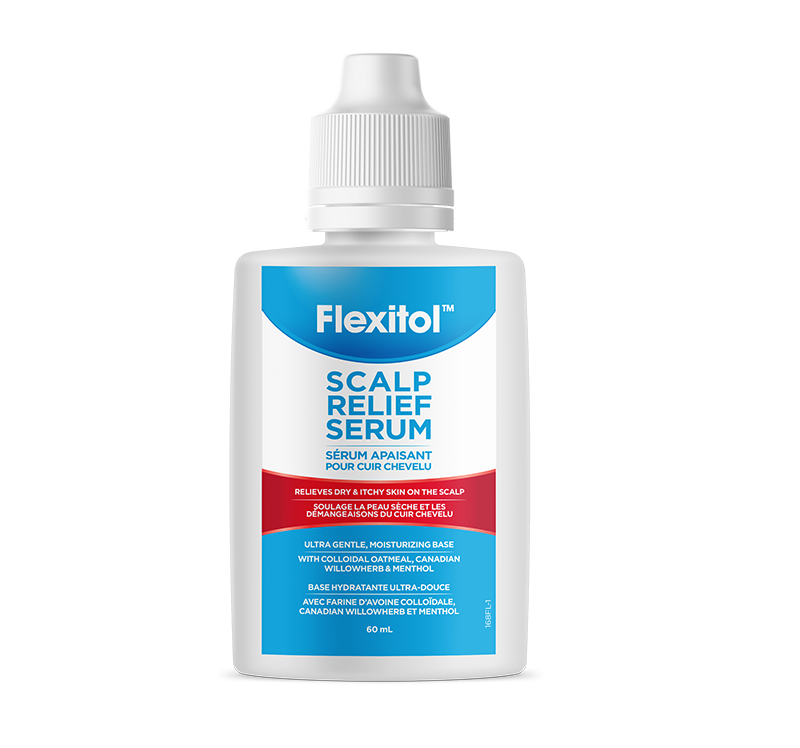 Flexitol Scalp Relief Serum moisturizes, soothes and relieves dry and itchy skin on the scalp*. It is suitable for long term use.
*Itchiness is related to dry scalp only.
Flexitol Scalp Relief Serum moisturizes, soothes and relieves dry and itchy skin on the scalp*. It is suitable for long term use.
*Itchiness is related to dry scalp only.
< Read Less
Clinically Tested

Aus Made & Owned

Dermatologist Recommended

Paraben Free

Over The Counter

Visible Results

Soap & SLS Free
Apply a few drops of the leave-in serum to the affected areas of the scalp as needed. Massage gently. The hair can be wet or dry when applying the serum to the scalp.
Aqua, PEG-7 Glyceryl Cocoate, Colloidal Oatmeal, Glycerin, Polyacrylamide, Menthol, Benzyl Alcohol, Caprylyl Glycol, C13-14 Isoparaffin, Benzoic acid, Sodium Gluconate, Laureth-7, Acrylates/C10-30 Alkyl Acrylate Crosspolymer, Epilobium Angustifolium Flower/Leaf/Stem Extract, Sodium hydroxide, Phenoxyethanol, Sodium Metabisulfite
Research
Methodology
In a clinical-dermatological controlled study, 20 male and female participants aged 18 and over applied Scalp Relief Serum onto the skin to determine its efficacy in reducing itching, swelling and redness on human skin induced by a histamine solution. This known irritant was applied on the skin at the start of the study (T0min), after which Scalp Relief Serum was applied. The skin's reaction was then assessed over a 60 minute period: after 5 minutes, 15 minutes, 30 minutes, 45 minutes and 60 minutes time interval.
The reduction of itching was evaluated in a 5-point scale indicated in scores from 0 (no itching) to 4 (very severe itching) and the reduction of redness and swelling was measured in dimensions in millimeter.
Results
A gradual reduction in itching, swelling and redness was observed over the 60 minutes period and an average score of 0 (no itching) was observed at T 60min. Results hence showed that the Scalp Relief Serum was effective in providing relief to the skin.
The above results are from a study conducted on 20 subjects by Dermatest®GmbH in Germany, an independent testing facility as commissioned and funded by Lacorium Health International Pty Ltd.
You might be also interested in
All three of my kiddos have extremely bad eczema but especially my middle child.
We use all three Happy Little Bodies eczema products but especially the eczema body wash/
shampoo and the relief cream. We go through at minimum 2 bottles of each of
the three products in a month.
Pamela, Ontario
Wow! Grateful is an understatement!!! I've been battling eyelid, hand and
elbow exczema for over 50 years and have never had such wonderful relief so quickly or easily.
I noticed an overnight difference that was remarkable!!
Pamela, Ontario
The moment I put it on I knew it was different from all other eczema creams.
My itching went away upon the first application and over the course of days,
so did the redness…[This stuff is AMAZING!! I'm in awe over the results every day. I can't thank
you enough for making/selling this amazing product!]
Jane, British Columbia
I was suffering with a swelling and itchy eyelid – I spotted this cream at a Flexitol display
in London Drugs, and decided to give it a try. Just shy of two weeks later, the eyelid is
no longer swollen, the dry skin is almost gone.
Naomi Williams, Alberta
Very good for those of us who suffer from the beginning of dermatitis due to
homemade products. leaves hands very soft and repairs over time.
Alejandra, Utah
This is amazing!! It should be a crime to work so well!!
Sharon L Ward, Pennsylvania
As featured in
The Flexitol brand and products have been featured in a wide variety of media and publications including those featured here. Follow the link to our in the media page where you can read a collection of media articles covering a variety of products from our extensive range.



Discover us in the media